PRESS RELEASE
Updated:  Thursday 18 August 2022 at 13:05 BST  |  Published: Thursday 18 August 2022 at 11:30 BST
---
We have nothing but unequivocal praise and admiration for our A Level, Pre-U and BTEC examination candidates. Our results are very pleasing, and I am delighted to say that contrary to the somewhat gloomy messages from Ofqual our pupils have achieved really well.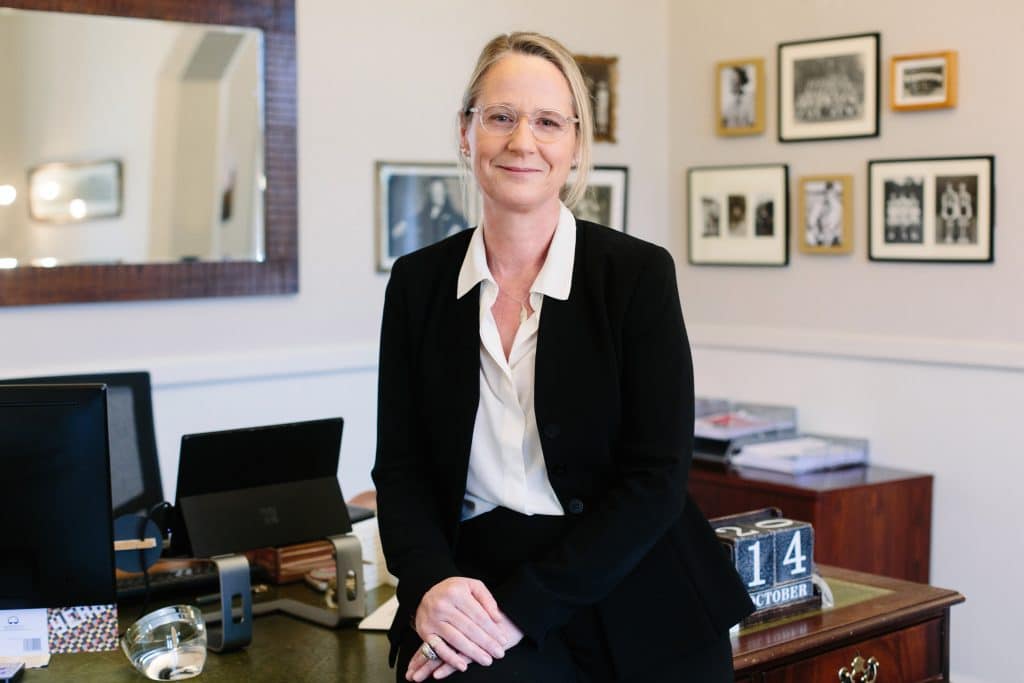 There are many individual success stories, but key headlines report the number of  A*s or equivalent BTEC/Pre-U grades to 21%, an increase from 4.6% in 2019. Equally pleasing is the cumulative increase in A* and A grades, where we have increased to 42% this year from 23.3% in 2019, with our A*- B A Level grades stand at 70% for the current academic year.
We are delighted to see 6% of our pupils having achieved at least three A* Grades or equivalent and a further 23% of the Year 13 cohort attaining at least three A*/ A Grades or equivalent.  In our BTEC results 50% of our pupils achieved starred Distinctions (grade A*) or Distinction (A equivalent).
It is important to consider the context of the results this year. This cohort of pupils have experienced an unprecedented relentless and sustained period of disruption in their education, and we must not forget this. March 2020 brought the first lockdown just prior to their GCSEs. This sent them into lockdown at a crucial period in their exam preparation and then denied them the experience of public examinations. They received their GCSE results based on Centre Assessed Grades and I don't need to remind you of the stress and anxiety that this period caused for so many of them.
Their Lower Sixth (Year 12), September 2020 – July 2021 was hugely disrupted with further lockdowns and remote learning and this disruption continued even into the beginning of their Upper Sixth (Year 13), September 2021-July 2022, where masks were still being worn, and classrooms were still restricted in their activities. It is in this context that we must make judgements on these results. I feel immensely proud of each one of them.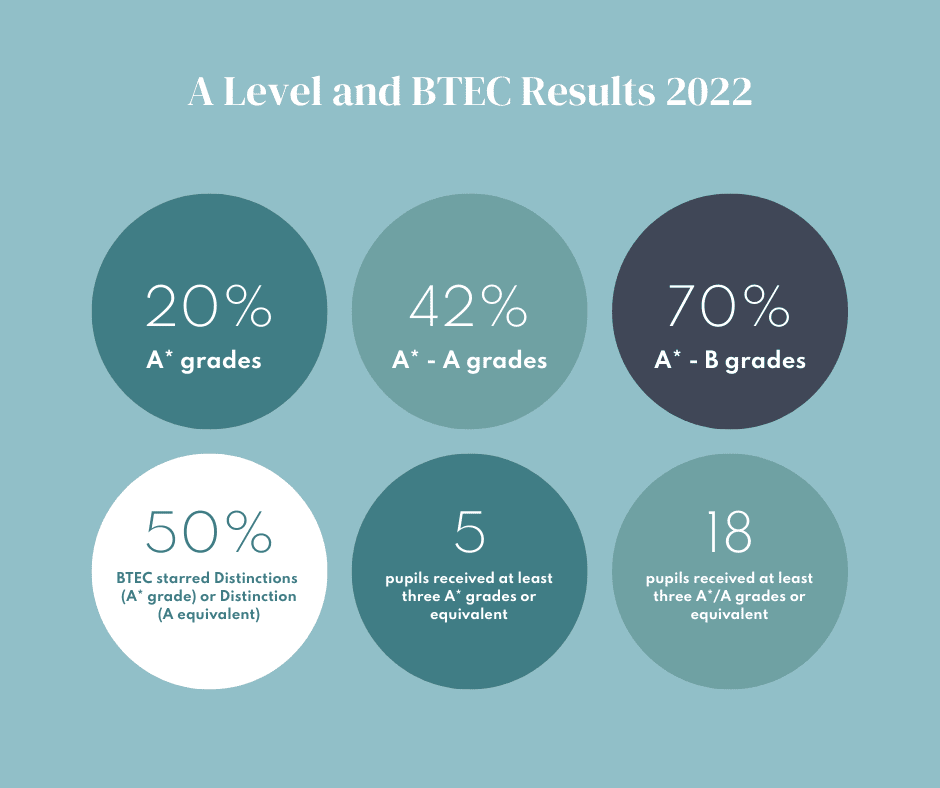 As our reflection and review of our academic performance begins, I want to recognise the hard work, determination and resilience of our teaching staff. They have not flinched from their commitment to deliver the best education to our pupils whether remote, whether wearing masks and socially distancing or whether back in the classroom as normal. I am immensely proud of them and of the ambitious and aspirational culture that they have developed within their departments and across the College.
We challenged staff to aim for results this summer as strong as those from last summer, but the reality was always going to be that public examinations conducted under timed conditions were never going to reap the same reward as continual assessment-based grades. I have always said that the TAGs of last summer reflected the true ability of our pupils. The results were impressive, but we were confident that we could justify every single grade, because quite simply, we had to be able to do exactly that for the examination boards. Continuous assessment – which is essentially what the TAGs boiled down to – is a far better measure of an individual's ability, understanding, knowledge and potential in a subject than any written examination under timed conditions, will ever be.
All that said, I am so pleased that our pupils have achieved so well, demonstrating through these results this summer just how effectively they adapted to remote learning and that they can deal with the stressful demands of public examinations.
Of the 80 pupils in our Year 13 cohort, 63 pupils applied to university this year. As of 09:30 on 18 August 2022, 54 have been accepted into their First-choice university and five into their Insurance choice. Four pupils are awaiting decisions re changes to their course and are looking at the options available to them through Clearing. Those not going to university this year have a variety of destinations planned, including apprenticeships. There are many good news stories to share and we are delighted with the many positive outcomes for our pupils.
For those pupils achieving quite exceptional examination results, their accomplishments will see them attend Cambridge to study Medicine, Bristol also to study Medicine, Exeter to study Combined Honours, Manchester to study Computer Science and Mathematics and UCL to study Computer Science. Additionally, we have pupils studying at prestigious American Universities Stanford and Yale and two pupils with places at prestigious UK Conservatoires.
The wide and varied range of our pupils' further studies shows the breadth of our pupils' interests including Aerospace Engineering, Songwriting and Music Production, Ethical Hacking and War, Peace and International Relations.
We congratulate each and every one of our pupils and wish them every success in their next chapter.
–  Ends –