We officially launched the Campaign in October, but the word was out well before then. Transforming people's lives through 100% bursaries at Sixth Form has clearly appealed to a wide audience because, at the current rate, we will have nearly £100,000 ready to support at least two pupils for two years in September 2022 and projections for 2024 are also encouraging. I just want to say a huge thank you to all those who have given so far and detail ways of keeping the Campaign going in the years ahead.
Martin Myers-Allen
Director of Development, Framlingham College
---
A wonderful endorsement of the Campaign by recent HMC scholar Mane Grigoryan (OF).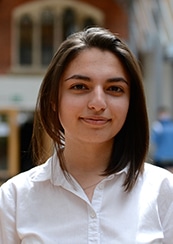 "I am very proud to say, that I am one of the only two winners of HMC full scholarship in Armenia in 2019, and it was a fabulous opportunity for me to become more independent, more mature and of course receive high quality education.
Even now, when I am studying Architecture at Queen's University Belfast, I am being sponsored by several people and organisations, and I am very lucky to be able to find sponsors who believe I can make a change, and who believe that despite the financial circumstances, everyone should have an equal chance to receive the education that they worked really hard for.
I completely endorse this campaign."
---
"Why I donated" – Sebastiaan Rate, Managing Director of RT Rate Ltd in Essex (OF)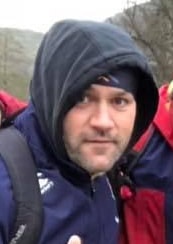 "You should always give back to those who gave." These are words that I have always, and will always, live by. While it would simply be impossible to give back to the College what it gave me, when I read about the Bursary Campaign, I knew what I had to do.
Without a shadow of any doubt, I wouldn't be who I am today without Framlingham College. As many of my old teachers will testify, I was not the easiest pupil to contend with! However, the College, along with my parents, stuck with me every step of the way, taught me right from wrong and that being a good person will always see you good.
I also met my very best friends who, to this day, remain my closest friends. I'm even still in contact with some of my old teachers! Mr and Mrs Williams, Mr Myers-Allen and Mr Robinson.
The feeling of knowing that my contribution will go towards giving a talented student the opportunity to receive an education that I so much benefited from is a very good one."
---