Our Year 12 music A-Level pupils have all chosen to apply to various universities and conservatoires to pursue their individual passions and ambitions in music. Director of Music, Lucy Bloore, said: "It's our job to instil the belief in our pupils that they can go on to work in music and to see music as a career. It's positive for us to see our enormously talented pupils applying for such a range of higher education courses."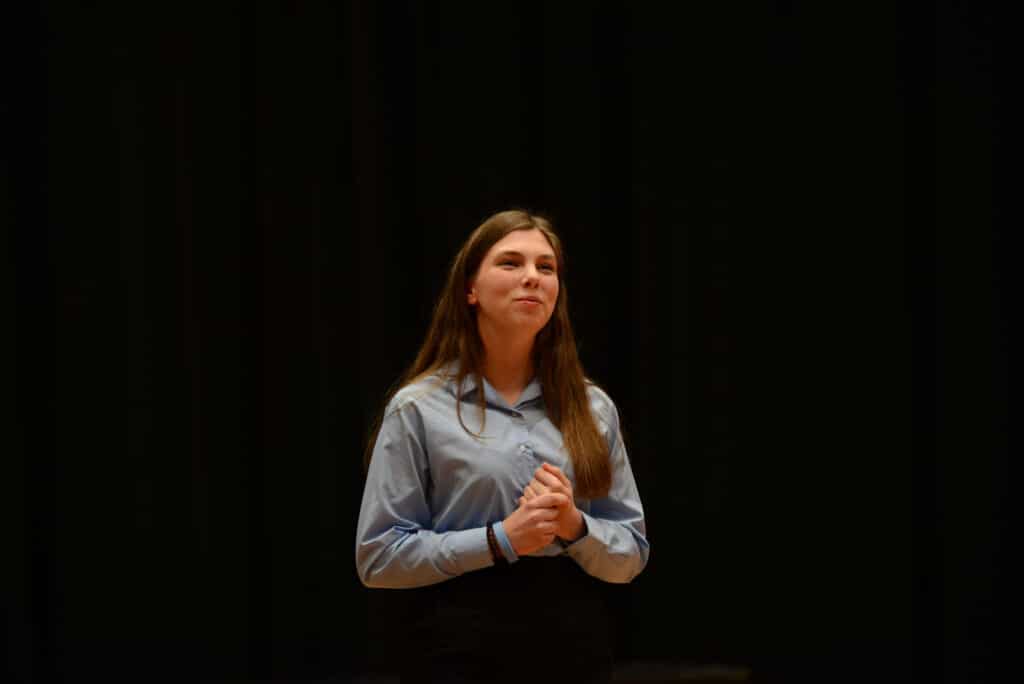 After a year in which performing arts has arguably suffered more than any other sector, due to Covid-19 restrictions, it's heartening to see the gradual return of live music and discover that interest in music as a clear career pathway remains. Mrs Bloore says: "I think following Covid-19, people are re-evaluating what they want to do with their lives and realising that it really is important to enjoy whatever it is you do and therefore more people are following their passions."
Prior to the pandemic, the creative industries, which includes the music industry, were some of the fastest growing sectors in the UK. A 2018 government report found that the creative industries contributed £111.7 billion to the UK economy in that year, a 7.4% growth from figures reported in 2017 against an overall growth of 1.4% in the UK economy in the same period.
Some of our A-level pupils are applying directly for conservatoires in this country to study classical courses in performance music, while others are going on to pursue university courses in Song Writing and Music Technology across the world. The diversity of the applications from each of our pupils is testament to the education and belief bestowed upon each of them by the music department here at Framlingham College.
Mrs Bloore adds: "I think so many pupils are applying to follow musical careers partly because of the courses we offer here in Sixth Form. As well as A Level Music, we also run a BTEC Music Performance course which is meant to prepare learners for work in the music industry and I think it's given a lot of them confidence. The pupils are all at different stages in their development, but they are all passionate about music and they've just seen that they can do it.
"The best part of my job is seeing the way our pupils have become so much more confident in themselves through music and performing, which pushes you out of your comfort zone.
One Year 12 music pupil, Emily Williams, is planning to apply for courses at conservatoires around the UK as well as the renowned performing arts education institution, Julliard, in New York. She said: "I'm planning to audition to courses that are classically based singing courses as I've often been told that my voice is quite classical. For Julliard, there are a series of auditions and, if I get through to the final round, I'll have to travel to the USA to perform. I don't know exactly where I want to go to yet, but I will see what my options are later in the year."
We would like to wish our Year 12 musicians the best of luck with their applications.