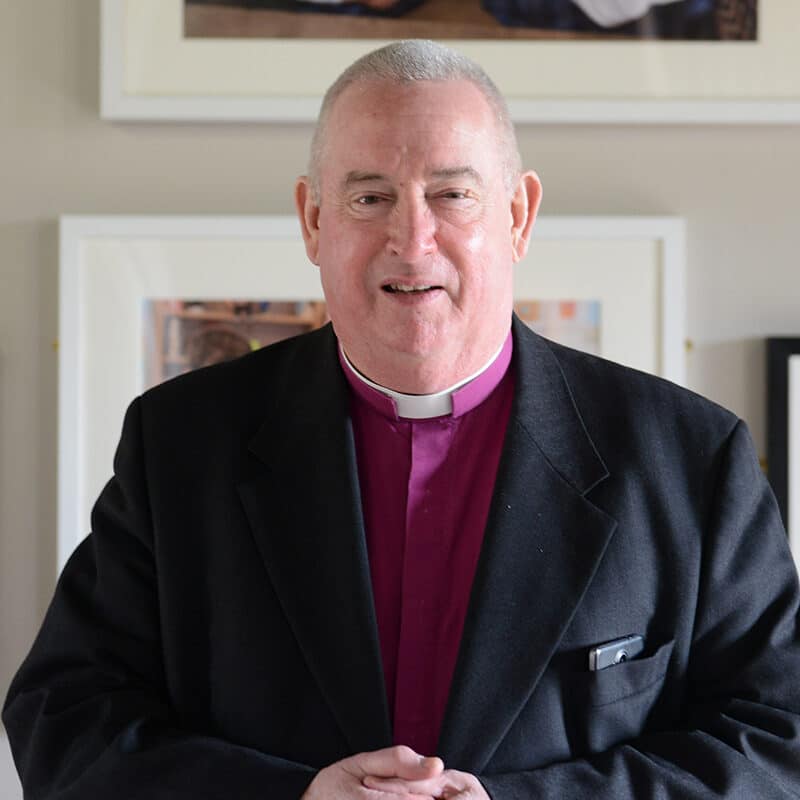 Graeme Knowles was born in Woburn, Bedfordshire, and grew up in the town of Dunstable, where he went to the local grammar school.
In his early teenage years he experienced a vocation to the priesthood, which led him to read theology at Kings College, London. He married his wife, Susan, in 1973, before his final year of training at St Augustine's College, Canterbury.
After ordination in Canterbury Cathedral, his ministry took him first to St Peter-in-Thanet, on the Kent coast, then to Leeds Parish Church, as Senior Curate and Precentor. This was followed by a seventeen year spell in the Portsmouth area, where he was first a Minor Canon at the cathedral, then Vicar of a large council estate parish and lastly Archdeacon of Portsmouth.
Graeme was then appointed Dean of Carlisle. In 2003 he was consecrated Lord Bishop of Sodor and Man. In 2007 he returned to the United Kingdom to become Dean of St Paul's. He resigned this post in 2011 following the events surrounding the Occupy Camp based at St Paul's. From 2012 to 2015 he was Registrar of the Sons and Friends of the Clergy, a substantial charity supporting clergy and their families in times of need.
Throughout his ordained life Graeme has been closely involved in education, serving as a governor and chairman of governors in a variety of schools, both maintained and independent. He was a long-serving member and latterly chairman of the Council for the Care of Churches, a national body. He is now chairman of the Diocesan Advisory Committee, the body that has general oversight of the church buildings in the diocese of St Edmundsbury and Ipswich.
His other interests include the novels of E F Benson and Victorian and Edwardian ballad songs.
Graeme and Susan live in Bury St Edmunds.